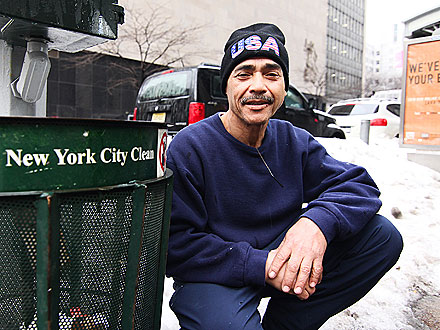 After eleven years of not seeing or talking to each other, a homeless man and his daughter were reunited through, of all things, Twitter. Daniel Morales, a 58 year old man from New York City, was given a pre-paid cell phone and instructions to "
Tweet
" his life.
Within just a few short weeks, Dan gained over 4,000 followers. On Wednesday, February 23, he sent out the following tweet: "Hi thi is to let yo people know that in lookin eoq my daughter her name is sarah m rivera."
Within a day, Sarah Rivera contacted Morales and the two of them reunited on Friday at Bryant Park in New York City. Morales also got to meet his grandchildren on that day.